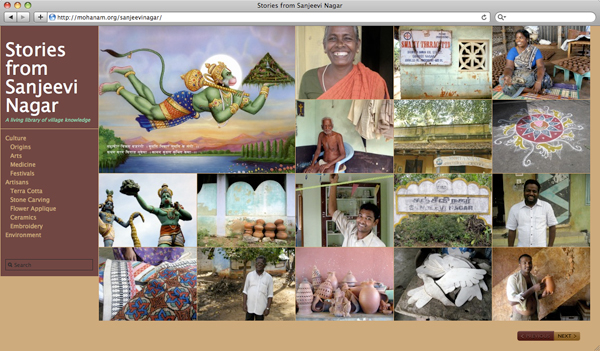 As participants in the American University of Paris' Sustainable Development Practicum in Tamil Nadu, India, our mission was to act as communications consultants in order to help local communities and organizations achieve their goals. Katie Finnigan and I worked with the Mohanam Cultural Center in the small village of Sanjeevi Nagar to develop a project that would engage local youth in the cultural vitality of their community and also showcase its knowledge and traditions to the world. What resulted was the framework for an ongoing participatory online compendium of stories from the village, titled Stories from Sanjeevi Nagar, A living library of village knowledge.
Sustainability was key, and so we involved three local youths in the project from its inception and took daily walks with them to meet craftspeople, artists and entrepreneurs, and record their stories in image and text for the site. The youths were encouraged to think about what they would like to see on the site and generate their own content. We held a brief technical training seminar with them to answer their questions and make sure they could work autonomously. When we left India at the end of our programme, the youth were busily preparing to document an upcoming festival. Community leaders expressed pride at seeing the spirit of their village reflected in the site, and had big plans for where they would take it next.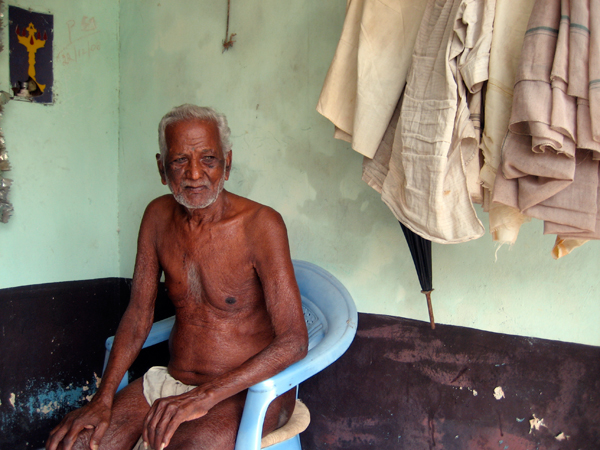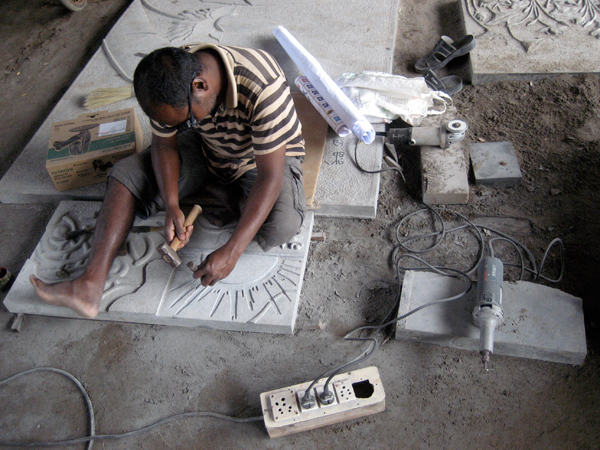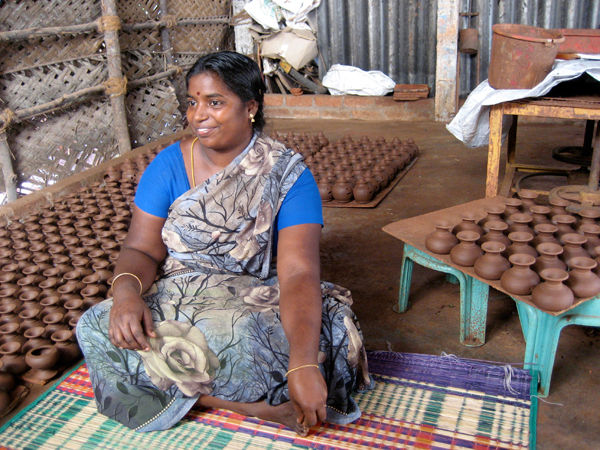 Above are some of my photos from our encounters. The first features Kadhir Vel, an 86-year-old singer and songwriter with a lifetime of experience teaching street theatre and performing in Sanjeevi Nagar. The second shows a skilled stone carver putting the finishing touches on a slab of locally sourced granite. And the third is of Bhakhiyalakshmi, an entrepreneur and artisan who works in terra cotta with her husband.
▬
Online + WP platform
Collaboration: Katie Finnigan
▬